How to create a Personalised Care Plan
Watch a Video
From the Patient Overview page select the 'Plans' tab on left menu. Select the Create button and choose Personalised Care Plan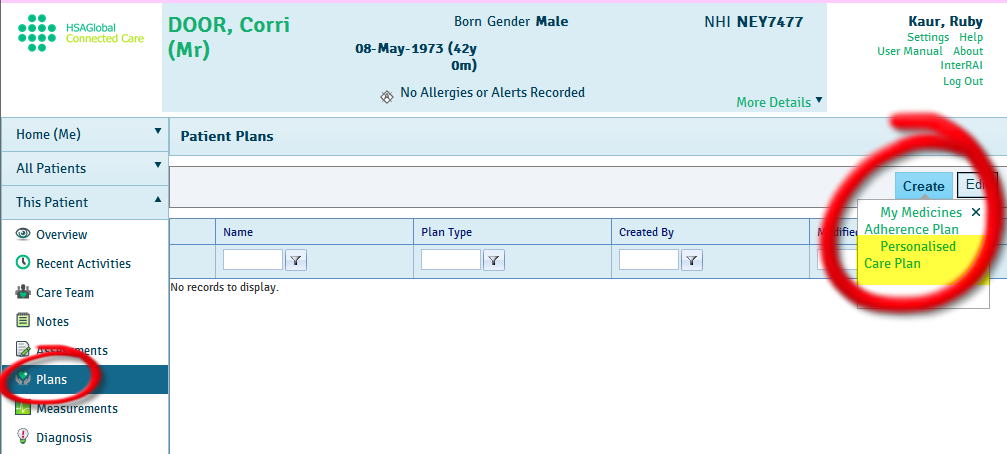 About Me, What Matters to Me, My Goals and Things I Will Do

The Personalised Care Plan opens with 3 core components at the top, 'About Me', 'What Matters to Me' and 'My Goal'.
The Care Plan also opens with ONE Heading named :  Things I Will Do
After discussion with the patient, type directly in the text boxes under these 4 headings. Hover your mouse of the ? to view tips in content. When finished pressed Save.