Launching  the Full Shared Care Programme and Secure Messaging
Click Play to watch the video
Select the NSCCP Icon from the top right hand Concerto menu.

"Breaking the Glass" – Security Challenge Screen
If you are not in the patient's care team you will see the screen below. You can choose "one-off" access or select "Join Care Team" if you've been requested by the patient or Care Team to join the team.
· Select either 'Join Care Team' or 'One-off access', choose an option in the drop down "Reason for Access" box and then click "Access Record"
Shared Care Overview Screen
The Patient Overview Screen is then displayed.  On the left is the menu. You will see an overview of what prescriptions,current diagnoses, care team members, messages and plans/programmes are in held for the patient.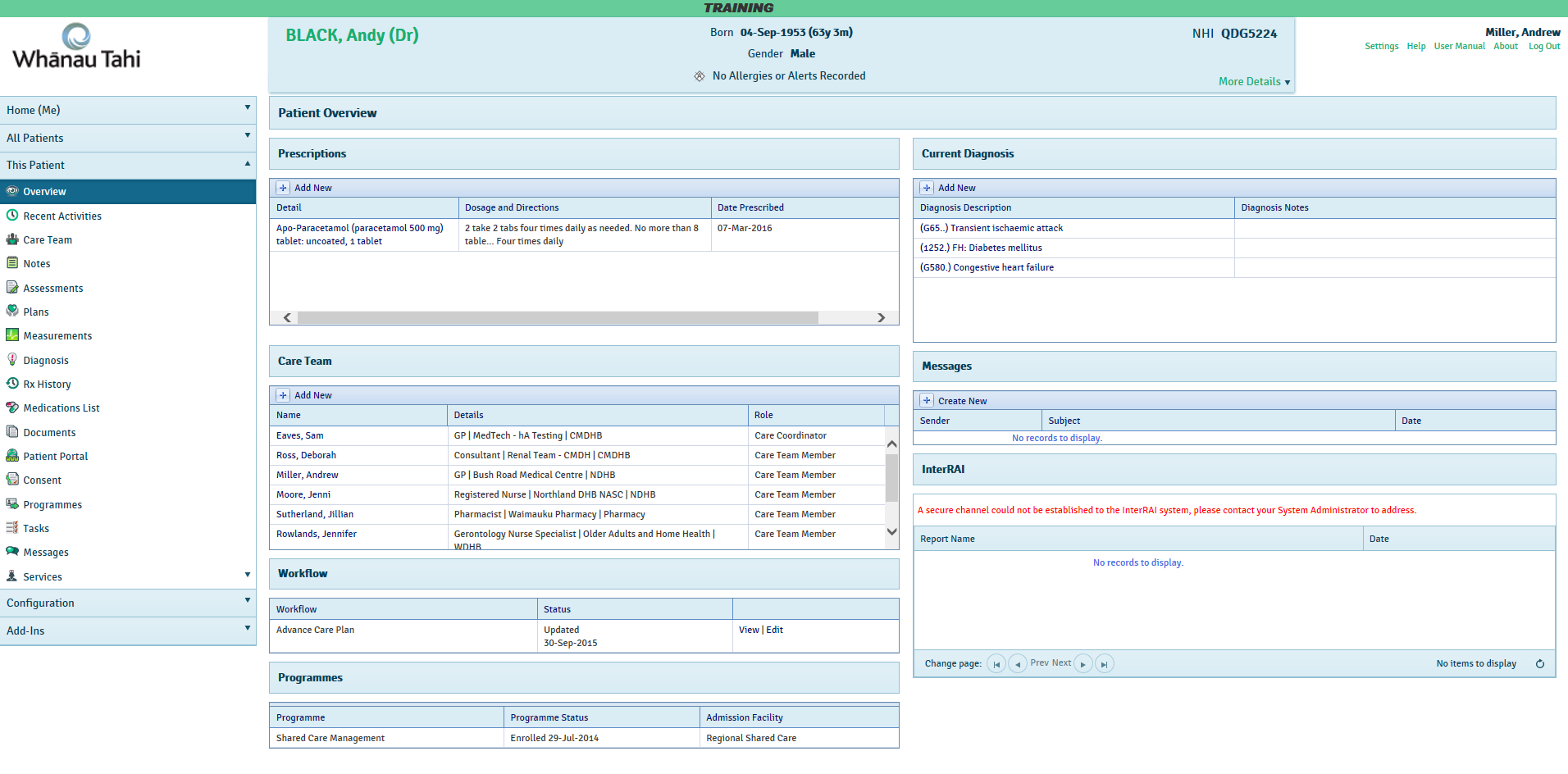 Using Secure Messaging- see next section